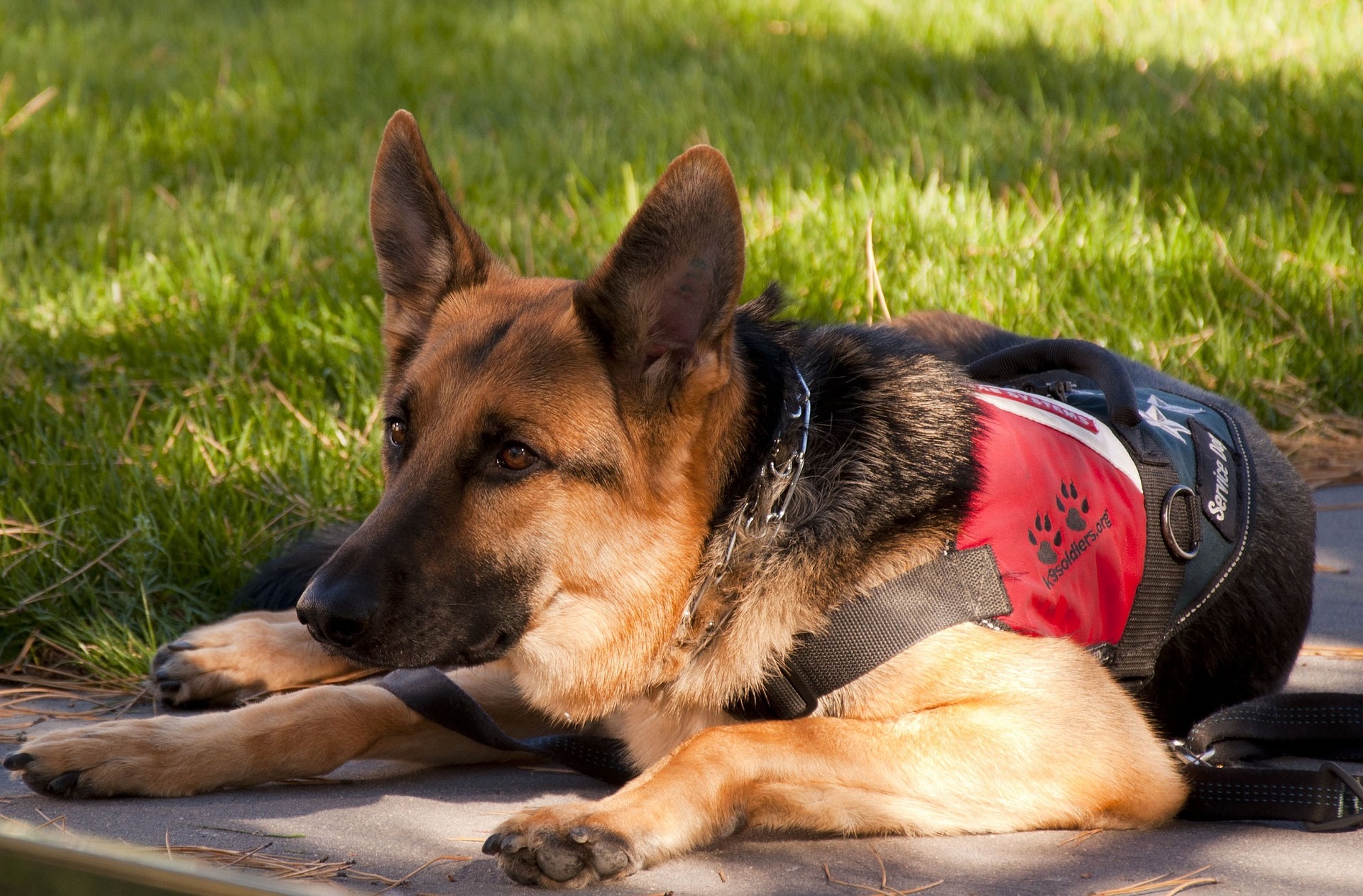 In 2020, many people with disabilities use the emotional and physical support provided by a service animal. This means that the workplace has seen an increase of these service animals over the last decade and therefore the workforce needs to be educated on this changing environment. Let's take a look at what constitutes a service animal and the accommodation of such in the workplace.
Americans with Disabilities Act
The Americans with Disabilities Act (ADA) provides a framework of protections for people with disabilities in the workplace. Title I of the ADA prohibits employers from discriminating against potential candidates and employees with disabilities. In fact, Title I outlines that the workplace must make "reasonable accommodations" for this specific group of people. "Examples of reasonable accommodations include making existing facilities accessible; job restructuring; part-time or modified work schedules; acquiring or modifying equipment; changing tests, training materials, or policies; and providing qualified readers or interpreters."
"Service Animals" Definition
According to the Department of Justice's revised Title III of the ADA, a service animal is now defined under Title III as "any dog that is individually trained to do work or perform tasks for the benefit of an individual with a disability, including a physical, sensory, psychiatric, intellectual or other mental disability. Other species of animals, whether wild or domestic, trained or untrained, are not service animals for the purposes of this definition. The work or tasks performed by a service animal must be directly related to the individual's disability." Currently, a "service animal" can also include another species of helper: a trained miniature horse. Of course, there are limitations to what a workplace can accommodate in terms of miniature horses and the employer would make those limitations known if approached with the need of a person with a horse as their assistant.
Accommodation Requests & Documentation
When an accommodation is requested on behalf of a disabled candidate or employee, the employer must consider the request. However, the employer is simply required to assess and suggest options for the reasonable accommodation for the employee. Some examples of job accommodations may include installing a ramp or modifying the layout of a workstation. Technology accommodations may be providing sign language interpreters at events or providing screen reader software. The ADA does not specifically address or require the inclusion of service animals in the workplace. So, if the employer has a no-animals-in-the-workplace policy and is asked to allow a service animal for an employee, the employer must consider modifying this policy but is not required to modify it. A "reasonable accommodation" for an employee does not always equal their "preferred accommodation."
As for documentation for service animals in the workplace, the ADA does allow for an employer to request medical documentation for the need for the disabled person to need this accommodation. It also allows for the employer to request proof from the employee that the service animal is appropriately trained to assist them and that it is trained to not disrupt the workplace under normal conditions. It is worth noting that an "emotional support animal" is NOT classified as a "service animal" by the ADA unless it can perform a specific task, such as sense when an anxiety attack is about to happen in the case of someone with PTSD and the animal helps avoid or lesson that attack.
Conclusion
Every workplace should have written policies on reasonable accommodations for disabled employees. Of course, there is no way to include all possibilities and so the policies can include the language of consideration of requests on a case-by-case basis. The key to this policy is that those who are in charge of assessing accommodation requests must be willing to truly consider the accommodation of service animals.
Resources
Need help? Check out these resources on workplace accommodations for those with disabilities:
Office of Disability Employment Policy
FAQ about Service Animals and the ADA
Employer Assistance and Resource Network on Disability Inclusion